Memory Care

Aspen Acres' memory care unit is specially designed to provide a safe, familiar, yet stimulating environment.
FLOOR PLANS

Spacious floor plans include a private bathroom, providing graceful living with all the comforts of home.
ACTIVITIES

Our caring staff provides a variety of meaningful activities that enrich the mind, body, and spirit.
Aspen Acres Assisted Living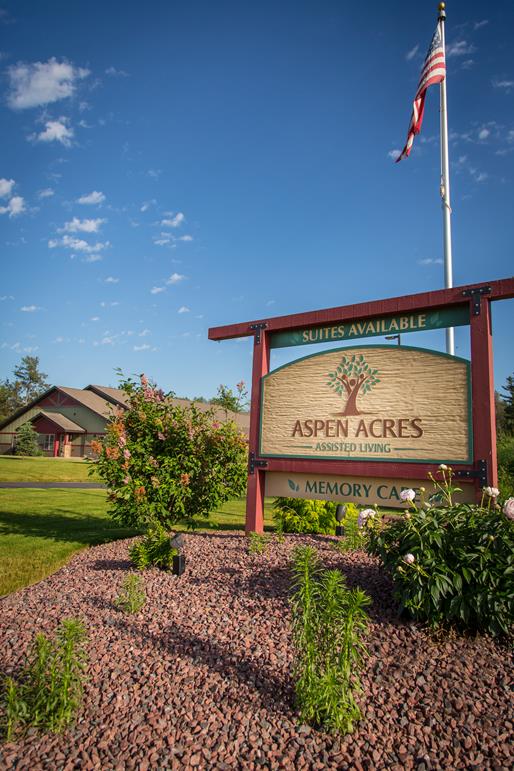 Aspen Acres Assisted Living is a 24-suite complex that opened November 2015. We offer memory care and assisted living.
All 24 suites at Aspen Acres are private with private bathrooms to provide a comfortable living space for all residents.
We look forward to welcoming you and your family to Aspen Acres.
The Community is located behind Flat Creek Inn & Suites off Highway 27.
10214 Rock Creek Road
Hayward, WI 54843
Phone: 715-634-5700
Email: admin@AspenAcres.org
Phone: 715-634-5700
Supporting resident wellbeing by promoting a culture of excellence in Care, Comfort, and Compassion